To understand the reason the page of Astrill disappeared from your VPN router page, you need to know:
Astrill page is an additional menu we installed on top of the router page.

Astrill page can only work when your local internet provider connection is active and working. (like China Telecom bill has been paid)

Astrill page can need to work when your Astrill VPN subscription is active.
 To get the page back, we suggest you do steps as:
1.  Connect to the main VPN router wifi / or by cable.
2.  Check if you can open website page as: www.apple.com,
> if you can, pls jump to step 3. 
> if you can not, please try to reboot power of the China Telecom modern (China Unicom), the VPN router power.   Wait 5 mins for the system to boot up, and try again. 

 #If the page still comes in Chinese as below, which mean your internet bill is overdue, please contact get the bill paid and try next steps. 
# If open any page is NOT possible, you need to contact the landlord / China Telecom engineer / management office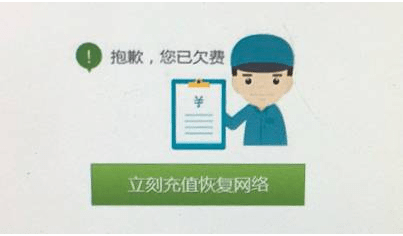 3.  Check your Astrill VPN subscription. 
(1) Open  www.astrill-china.com, and sign in with your Astrill ID and password.

> If it is NOT expired, please try to do reboot step.
> If it is Expired,  please renew the account ,  after the payment has done, go next step
(2)Reboot the Asus VPN router power
 > Reboot the router power, wait for 5 mins, and try the same VPN router page, see if you have got the Astrill menu back.
If you still don't see Astrill come back to the Router Page, please reach our tech engineer for help.  
Before you contact us, make sure you will get the program downloaded, so we can remote help you.