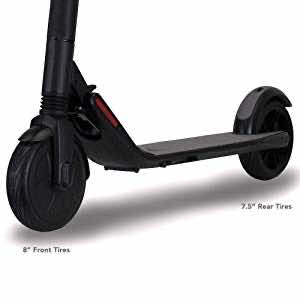 Tires (Front 8" – Back 7.5")
Large, lightweight, and shock-absorbant, the ES1's wheels offer an ideal balance of speed, precision, and comfort for long-distance riding.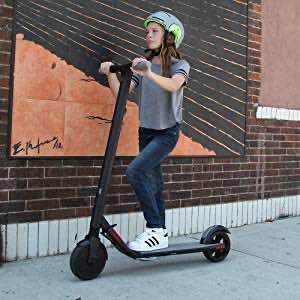 15.5-Mile Range
The ES1 averages distances of 15 miles or more on a full charge of its built-in battery, one of the longest capable distances in its category.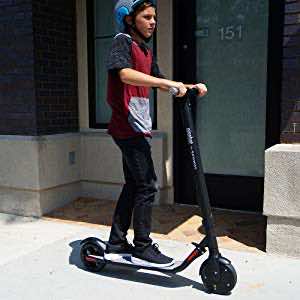 12.4 MPH Speed
Reach top speeds of 12 MPH under Sports Mode and get to your destinations faster with the ES1's high-power motor.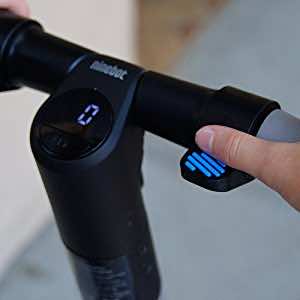 Cruise Control
Lock in your desired speed and cruise along without need to ride the accelerator paddle along the way.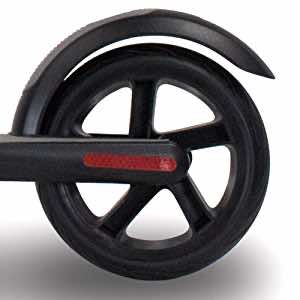 Anti-Lock Braking System
The ES1 utilizes electric anti-lock as well as mechanical braking systems to give you more control while you ride.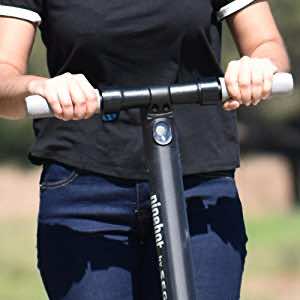 Built-In Front LED Lights
Front-facing LED lights illuminate the path ahead of you and increase your visibility to others around you.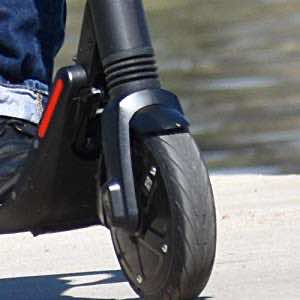 Front Shock Absorption
Heavy-coil suspension on the front wheel assembly absorbs shocks and minimizes bouncing while on riding.
Lightweight & Portable
Aircraft-grade aluminum and high-density polymer makes the ES1 extremely durable and easy to carry.
Digital LED Display
Rider-facing LED display shows speed, battery level, Bluetooth app connectivity, and e-scooter diagnostics at a glance.