From brilliantly coloured family photographs to your next employee newsletter, there's a printer to suit just about any need. Use this guide to help you explore different types of printers, their available features, and the latest in printing technology.
Inkjet Printers
If you're looking for a printer that can produce rich, detailed graphics or crisp text documents, then an inkjet printer might be your best bet. This style of printer works by spraying tiny droplets of ink directly onto paper. They're great for printing on a wide range of paper types and sizes, such as scrapbooking paper, business envelopes, labels and more. However, high-quality printing may mean variable print speeds, so this option is best for light printing needs, such as for use in a home or small business.
All-in-one inkjet printers offer a convenient way to access multiple devices in one space-saving unit. These printers come in two varieties: a 3-in-1 that allows you to print, copy and scan documents, or a 4-in-1 that also lets you fax.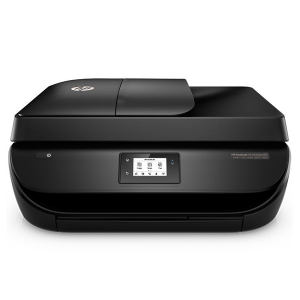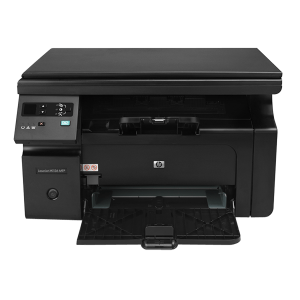 Laser Printers
These workhorses are built to print large volumes quickly and at a low cost per page. Like copy machines, laser printers use static electricity and toner (powder) rather than ink to transfer images and text onto paper. While high print speeds and cost efficiency are the biggest advantages of laser printers, there are other benefits as well. Because the toner is already dry, you won't have to wait for it to dry and it won't smudge on your paper. And, if you're looking for convenience and versatility, an all-in-one laser printer is a great option.
Photo Printers
Specialty photo printers are designed to produce high-quality photos that rival what you would get from a professional printing service, at a comparable or lower cost. One of the biggest benefits of a photo printer is the convenience of printing photos immediately, without the hassle of making a trip to the store or waiting for them to arrive in the mail.
Photo printers allow you to print directly from a compatible digital camera via PictBridge (a special type of USB connection), and some models also accept CompactFlash or SD cards, or memory sticks. Many even let you perform editing right from the printer, such as cropping, red-eye removal and more.
From printing 4″ x 6″ photos to holiday cards, pictures for scrapbooking, CD and DVD covers and much more, a photo printer can help you explore your creative side.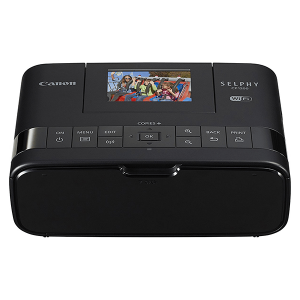 Many printers use three ink colors — cyan, magenta and yellow, or CMY — for printing in color. Oftentimes, these printers use a tricolor ink cartridge (sometimes called ink tanks) and a separate black ink cartridge for monochrome printing. Others add black to create a four-color model, CMYK, for producing high-contrast images.
It's helpful to think about the replacement costs when you're choosing a printer and how much you'll be printing on average. If it's a color printer, does it accept individual ink cartridges? If it accepts only tricolor cartridges, you'll need to replace the whole cartridge when just one color runs out. On the other hand, this might not be an issue if you plan to use your printer primarily for black-and-white printouts.
Shop for printer ink and toner
Connecting to Your Printer
There are a number of ways to send documents to your printer. While USB cables or other wired connections have previously been the standard, most new printers offer more than one option.
Now, apps like Apple AirPrint and Google CloudPrint offer cloud-based printing services that give you the freedom to print from just about anywhere — right from your phone. Connect to Grandma's printer wirelessly and send her the latest picture of the grandkids. Send a document to your printer as your plane lands and have it waiting at the office, ready for your next meeting. Some apps even offer automatic alerts when your ink and toner levels are low, so you can reorder right from your smartphone. Most printers also offer their own mobile app, giving you even more options to connect and print.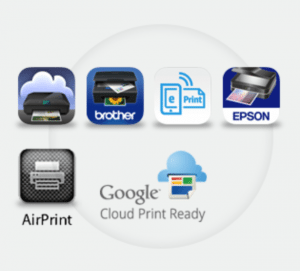 Shop Online or In Store
Find a wide variety of printers on www.tekshanghai.com. Plus, our friendly Red or Blue Shirts are there to answer questions and help with choosing the best printer for your needs.