Christmas 2021, Wireless Earphone
Amazfit – ZenBuds Fit Right, Sleep Tight, sleeping better with relax
---
LIGHT AND COMFORTABLE: Amazfit Zenbuds are super lightweight at only 1.78g per earbud, the skin-soft ear tips are so comfy that you'd fall asleep barely feeling that they exist.

NOISE-BLOCKING DESIGN AND SOOTHING SOUNDS: The earbuds fit perfectly across your ear ridge, effectively masking the outside noises as well as soothing you with natural sounds engineered to relax your mind and trigger the sleep cycle. They automatically pause playing once they detect that you've fallen asleep.

SLEEP MONITORING: The earbuds monitor your heart rate, sleep positions, and the quality of your sleep each night, helping you form healthy sleeping habits.

LONG-BATTERY LIFE: A fully charged pair of Amazfit ZenBuds can last for 12 hours (3 hours music playback and sleep monitoring all night), and the charging case brings the total usage time to eight nights.

SMART PERSONAL ASSISTANT: The personal in-ear alarm won't disturb anyone around you, the Pomodoro timer helps you improve your productivity, call notifications make sure you don't miss any important calls in the middle of your zen zone, and a breathing exercise is specially designed to ease your mind during a busy day.
¥999.00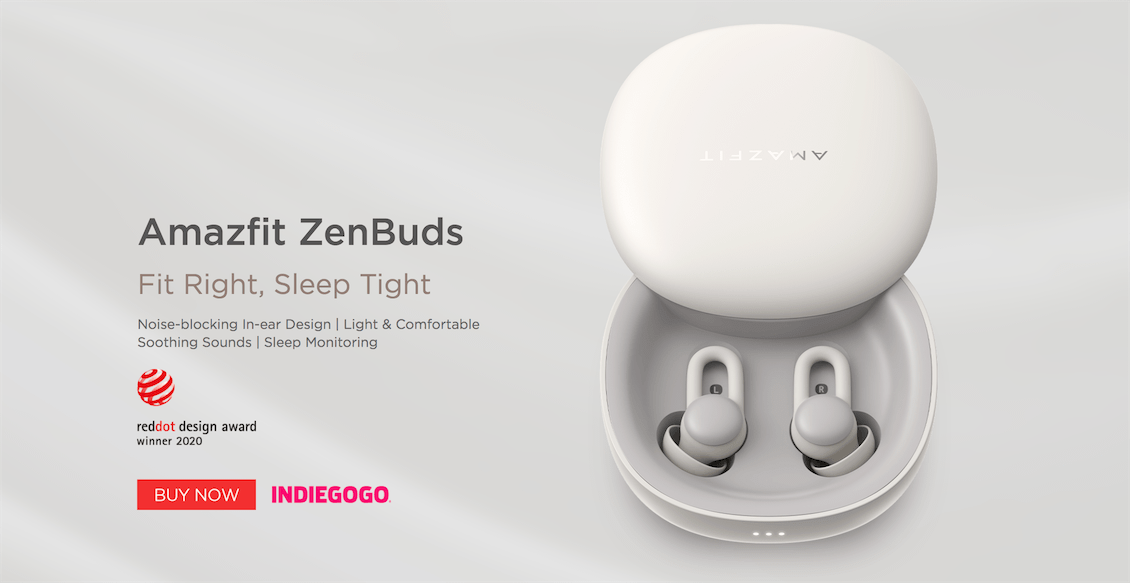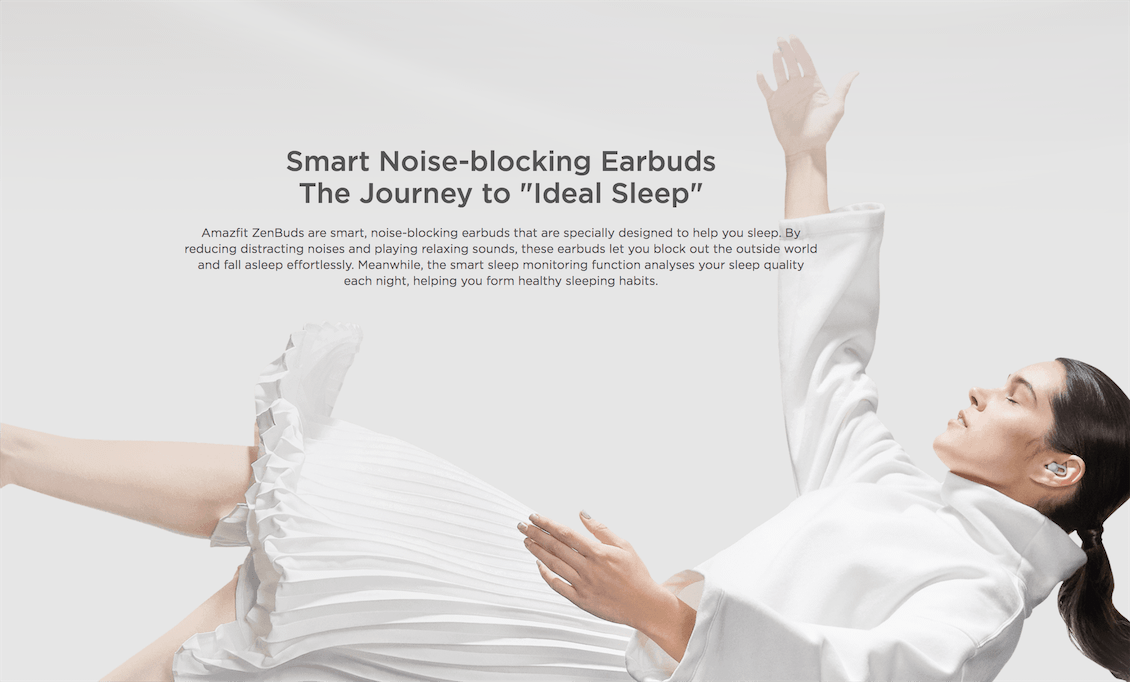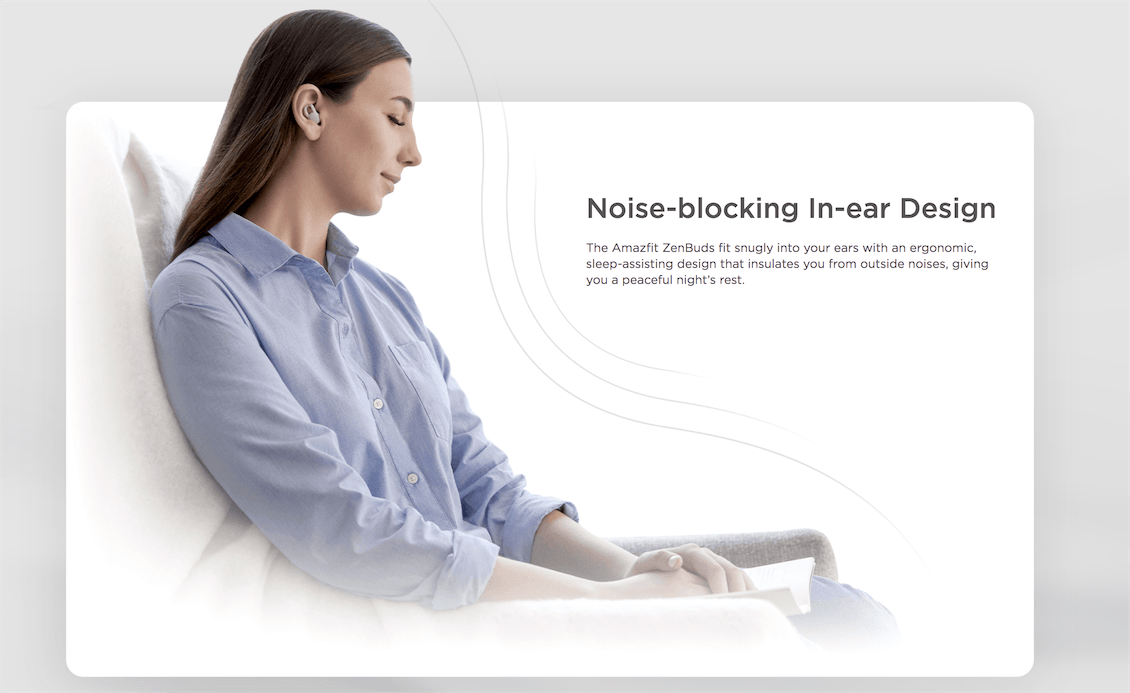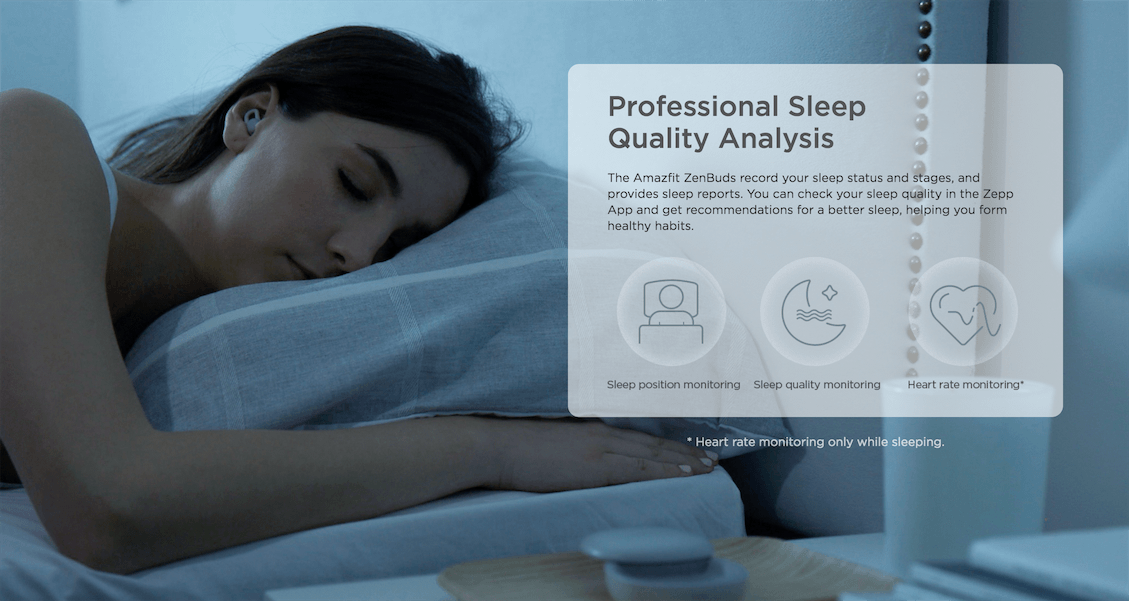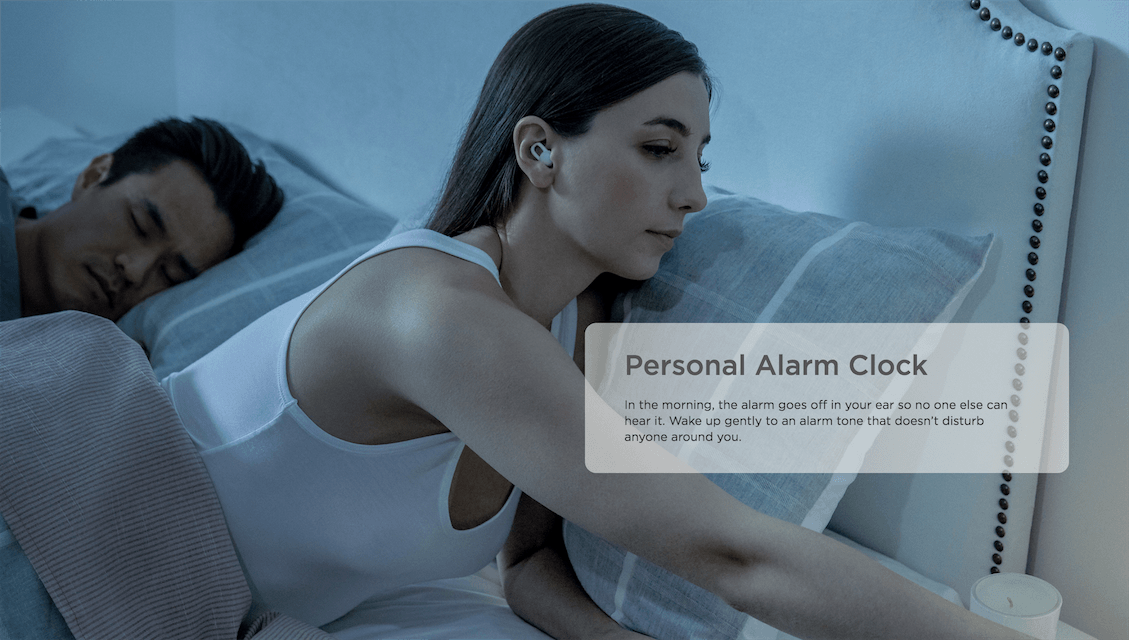 Based on 0 reviews
Only logged in customers who have purchased this product may leave a review.
You have not viewed any product yet.