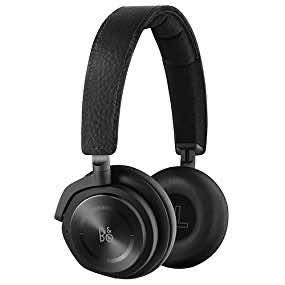 Beoplay H8 Wireless On-Ear Headphones with Active Noise Cancelling
Go where the music takes you with the immersive listening experience of Beoplay H8 wireless headphones. Designed for serious music lovers, these stylish Bluetooth headphones are equipped with active noise cancellation and an intuitive touch interface to control music and calls. Adapt your tunes to your activities through the Beoplay App and enjoy mobile music and calls with up to 14 hours of battery life.
Bang & Olufsen Signature Sound with active noise cancelling (ANC)

Aluminum touch interface to skip tracks, hit play and pause, control volume and answer calls

Up to 14 hours of battery life with ANC and Bluetooth

Lightweight – only 255 grams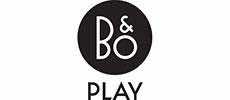 Firmly grounded in decades of design excellence, craftsmanship and product innovation from Bang & Olufsen, B&O Play interprets the same values for a new type of contemporary product aimed at design-conscious active cosmopolitan music lovers. B&O Play transforms your listening experience with better sound and acoustic performance wherever you go with in-home music systems, portable speakers and headphones that integrate seamlessly into everyday life.
Wireless Headphones with Superior Sound and Style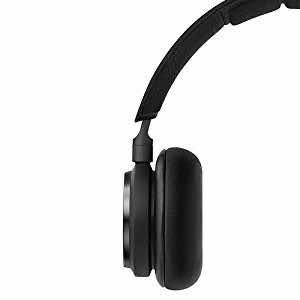 Signature Sound with ANC
Delivering the superior audio performance listeners have come to expect from Bang & Olufsen, these headphones provide big sound in a sleek, portable package. Active Noise Cancellation lets you choose when to escape completely into the perfectly balanced sound and when to let the outside world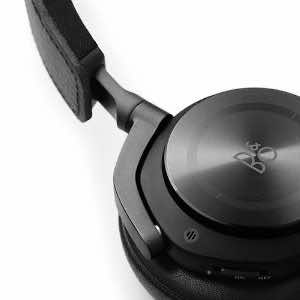 Intuitive Technology
The aluminum touch interface on the right ear cup keeps you in control. Simply tap or swipe to manage calls, play or pause music, switch tracks, adjust volume and control ANC. The touch interface works with gloves, too – so even on cold days, you'll never miss out on a hot tune.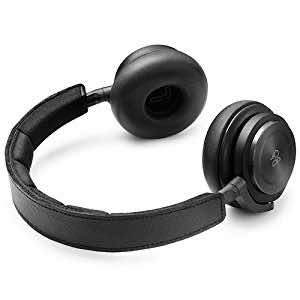 Intriguing Design
Designed by Jakob Wagner, the Beoplay H8 headphones feature clean lines and premium materials. Anodized aluminum, soft lambskin and genuine cowhide leather age with beauty, developing a rich patina and unique personality over time.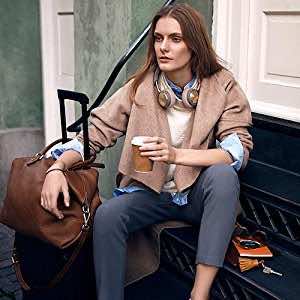 Listen Longer
For optimal on-the-go performance, the rechargeable Lithium-Ion battery of these wireless headphones lasts up to 14 hours with ANC and BT enabled. With ANC only, you can enjoy up to a whopping 35 hours on a single charge. Charging time is approximately 2.5 hours and an audio cable is included.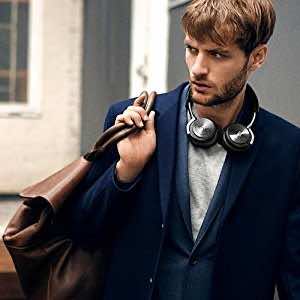 True Comfort
High quality materials bring comfort and style to the Beoplay H8. Ear cushions featuring adaptive memory foam and covered in soft lambskin offer a luxurious feel and comfortable fit. Even when you're not listening to music or making calls, these lightweight headphones rest gently around your neck, never weighing you down.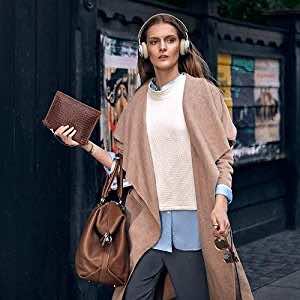 Mobile Professional
Innovative technology and sleek style make these wireless Bluetooth headphones a smart companion for on-the-go professionals. A built-in microphone lets you chat with friends or teleconference with colleagues while the dynamic 40 mm driver speakers keep music and conversations coming through loud and clear.
Product description
Cut the cord and move wherever the music takes you with the high-quality immersive listening experience of Beoplay H8 wireless headphones. Bang & Olufsen's Signature Sound remains perfectly balanced and uncompromised when paired with your favorite Bluetooth device, whether you're listening to music or talking on the phone. Choose when (and if) you want to let the sound of the city in with advanced active noise cancellation (ANC) designed for serious music lovers. Enjoy the freedom and control of an intuitive touch interface that lets you easily adjust volume, switch tracks, answer calls, and more with the touch, or swipe, of a finger. The Beoplay app lets you customize your listening experience via your smartphone or Apple watch to ensure you can enjoy music the way the artists intended. With a battery life of 14 hours when Bluetooth and ANC are enabled; 16 hours as Bluetooth headphones; and up to 35 hours with just ANC enabled, these hardworking wireless headphones are ready to take the show on the road with you. Designed by Jakob Wagner, these chic headphones possess an honest, authentic charm you can feel in their clean lines and premium materials. Carefully sun-polished and anodized aluminum, soft lambskin, and rich high-quality cow leather start out looking chic and only get better with age as their patina develops.