Bonsaii EverShred 328 12-Sheet High-Security Micro-cut Paper Shredder, 60 Minutes Running Time, 62 dB Low Operation Noise, Draw-out 6 Gallon Basket with 4 Casters, Black
Shred type: Micro cut
Shred capacity: 12 sheets (75g A4)
Shred size(Inches): 5/32x 2/5(4 ×10mm)
Continuous shred capacity: 1 hour
Cool-down time: 10 minutes
Security level: P-4
Noise: 62 dB
Shred function: paper /staples
Over-heating protection: Yes
Auto start/reverse: Yes
Bin volume: 6 gallons
Shredding speed: 1.6m/min (12sheets)
Product size (inches)(L×W×H): 14.2 x 11.2 x 21.5
Product net weight (kg): 10.7

Patented Cutting Technology
Bonsaii shredders provide you with the ultimate solution for reliable and durable document destruction with high performance solid cutters. 

[spacer height="-15px"]High Precision engineering provides the unsurpassed cutting quality, this ensures your confidential, financial and sensitive documents are shredded and protected from theft.

[spacer height="-15px"]The paper is precision cut into thousands of pieces to ensure the highest security whilst meeting requirements of the data protection laws; the micro-cut machines provide the solution to preventing thieves stealing your data and potentially your identity and money.

[spacer height="-15px"]The cutters are ultra-durable with a solid core and provide the ultimate high strength cutting edge performance.

[spacer height="-15px"]Patented paper separation plates provide a unique solution for longer lifetime, combined with the durability and ultra-reliable construction to allow the shredding of paper clips and staples with ease.
[spacer height="-15px"]This gives bonsaii the confidence to provide you with 7 years warranty on manufacturing defects.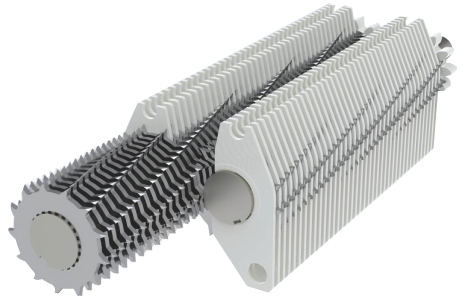 Advanced Cooling System
Bonsaii machines are fitted with a patented high performance cooling system; this provides the ultimate shredding experience and is unsurpassed in this area of the market.

[spacer height="-15px"]Cool air is circulated and hot air is expelled to ensure the cutting system is always working at the ideal temperature for the highest shredding performance.

[spacer height="-15px"]Most shredders in the market quote a 'duty cycle', for example 10 minutes shredding and 20 minutes cooling, unlike the competition these shredders have unsurpassed performance, with the higher models providing up to 4 hours of continuous shredding.

[spacer height="-15px"]Bonsaii machines are designed to get the toughest shredding job done in the shortest time with no waiting for the machines to cool down, saving you time and money.

[spacer height="-15px"]Bonsaii shredders provide the ultimate performance with safe, stable and continuous shredding for 1/2/4 hours; try this high reliability shredding technology and forget about waiting for your machine to cool down again.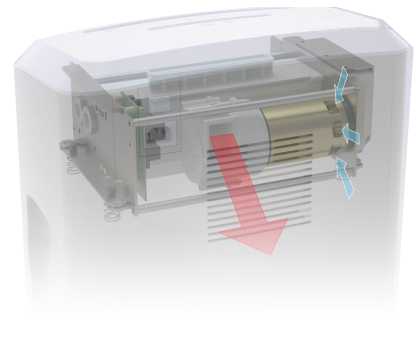 Energy Saving
bonsaii is committed to helping the environment and has developed an energy saving stand-by feature on all the shredders.
This ECO technology not only helps to save energy; but also save your money by reducing the electric consumption whilst the machine is not being used or left over night.
The highly sophisticated and smart stand-by control system provides automatic energy saving when not in use; by simply touching the stand-by touch screen icon makes the machines come instantly back to life, it is then ready for the toughest shredding job, providing you with the highest security whilst protecting the environment.
Please try this system for yourself and enjoy the high security and confidentiality of shredding documents and keeping your secrets safe from criminals, whilst saving energy, the environment and money.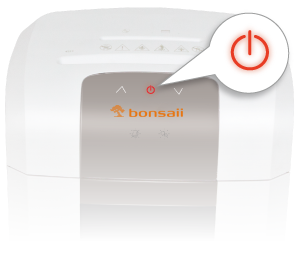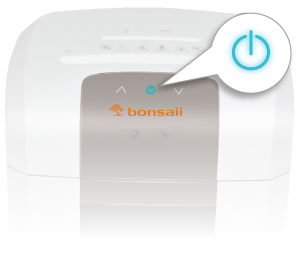 Anti-jam Technology
[spacer height="1px"]bonsaii shredders are equipped with an ultra-reliable and ultra-durable automatic anti-jam system.
[spacer height="1px"]Advanced Jam detection automatically reverses the machine when over-loading to prevent the jam happening in the first place.
Jamming of shredders cause wasted time, frustration and cleaning up of shredded paper waste, the bonsaii solution with highly sophisticated and reliable anti-jam technology always protects the machine from overloading. [spacer height="1px"]
If you want a high performance, durable solution for protecting your confidential documents, receipts bank slips, utility bills and sensitive data, then please choose the bonsaii solution for jam free shredding. 
Protect your money, your confidential documents and protect your life with jam free bonsaii shredders, the ultimate solution for document security.