Hewlett-Packard, a company that is constantly innovating the latest computers, printers and scanners, brings you the HP M1136 that is a multifunctional LaserJet Pro laser printer. It helps in printing, scanning, and copying. Printing has never been easier with this printer and any last minute printing that needs to be done can be finished in a jiffy. The printer can produce prints of an extremely high standard with an amazing finish that gives a great first impression just by looking at the quality of the print. This product is available at TEK-Shanghai for a great price.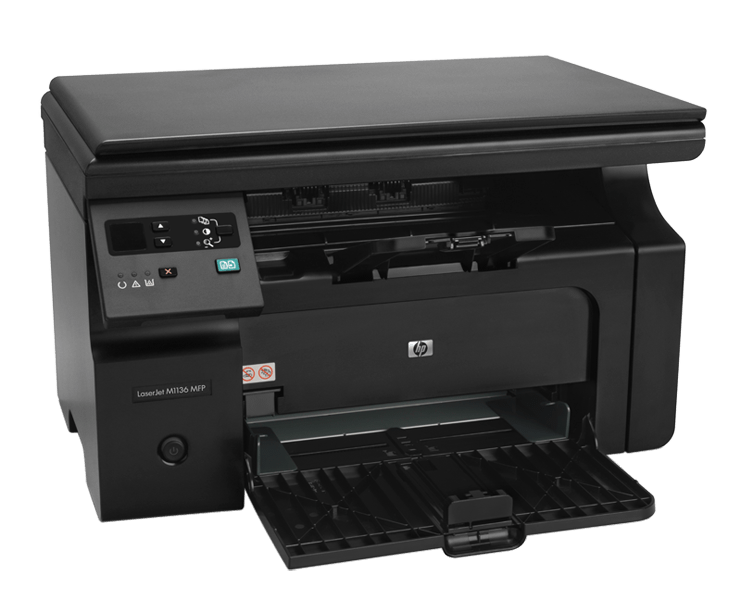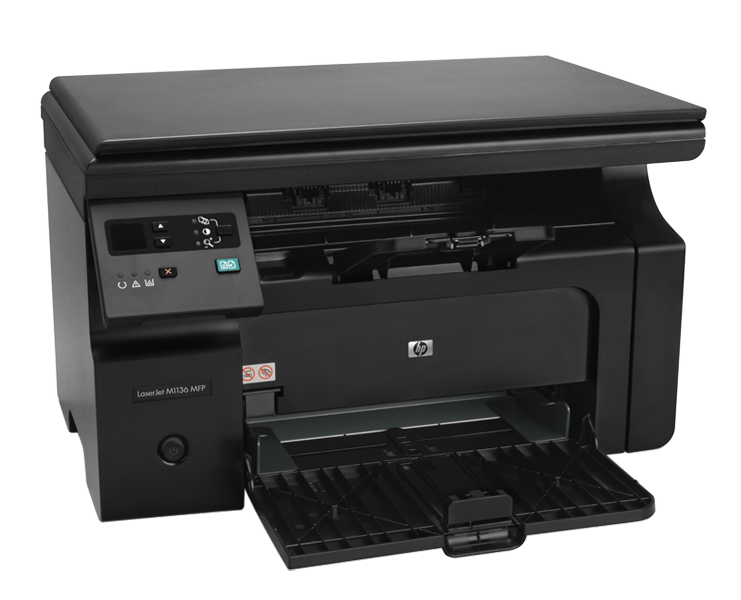 Print Function
The normal print speed of A4 sheets is up to 18 papers per minute and has a monthly duty cycle of 8000 pages per month. The print quality is 600×600 dpi and has a resolution technology of FastRes 600 and FastRes 1200. It has a 150-sheet input tray and a dual digit numeric LED display. It runs on a processor speed of 400 MHz that helps make copies of sheets within seconds.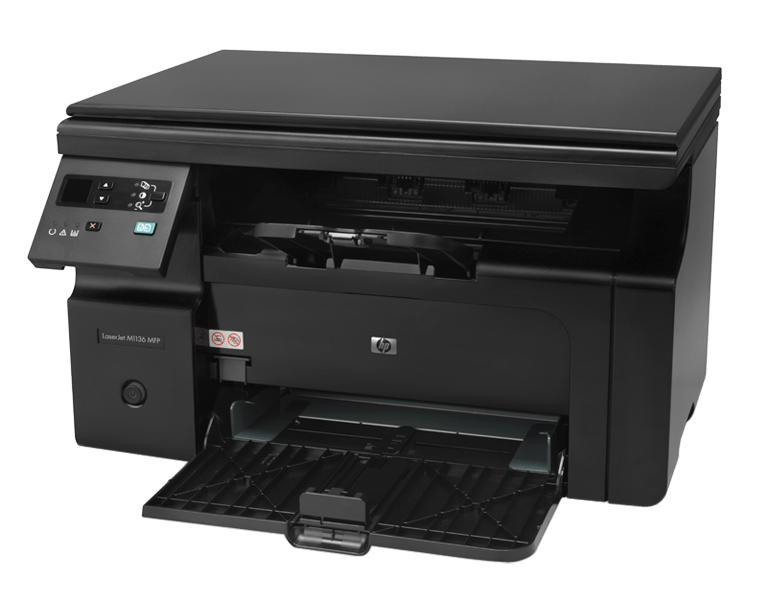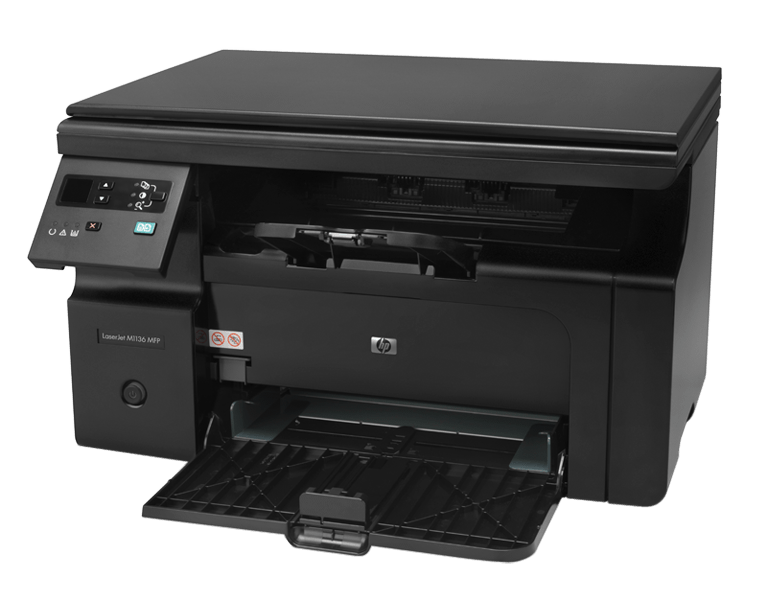 Scanner Function
The HP M1136 has a flatbed scanner that that can scan files in both compressed and uncompressed formats for JPEG and TIF, as well as files in PDF, GIF and BMP formats. It can support files in JPG, TIF, PDF, GIF and BMP formats. The optical scan resolution is up to 1200 dpi, but there is no duplex ADF scanning. Files can be sent digitally by scanning to email, application or file. The scanning is done via HP LaserJet scan application, TWAIN or WIA-compliant application software.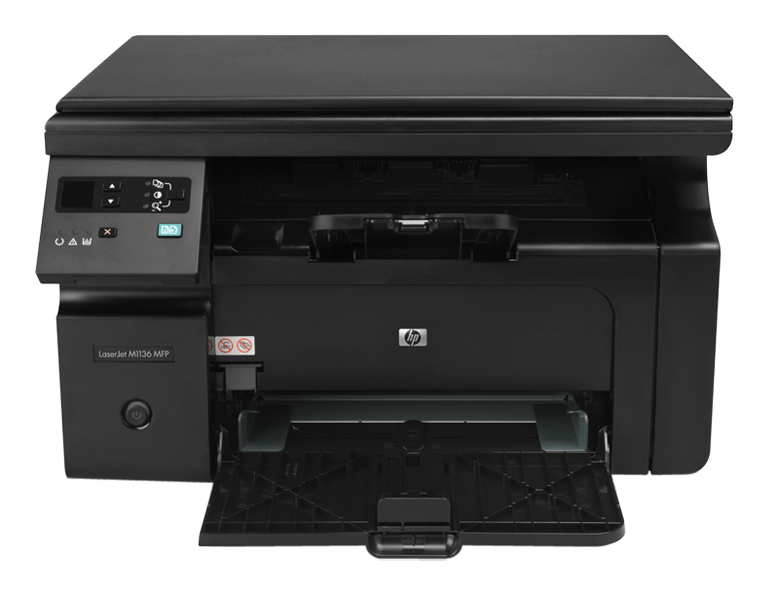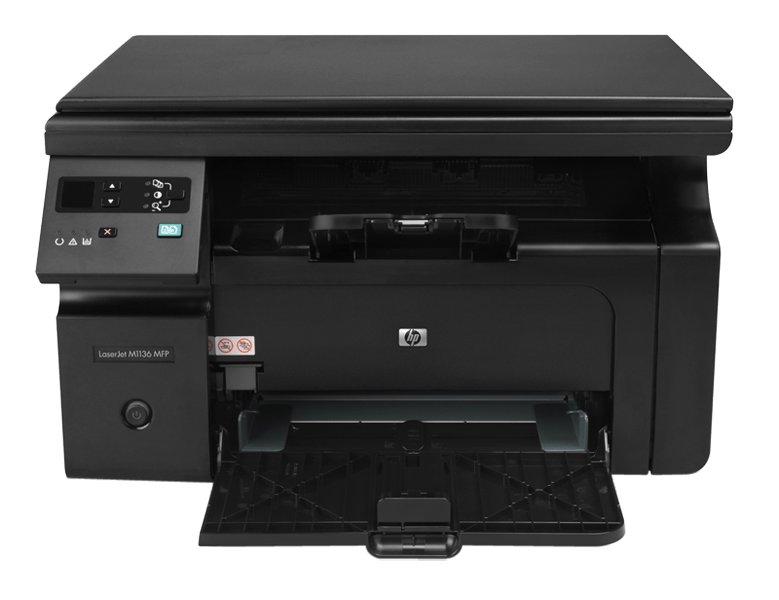 Copy Function
This device can also help in copying documents in black and white as well as colour, and the copy speed is up to 18 copies per minute. The copy resolution in black text is 600×400 dpi, and you can make a maximum number of 99 copies in one go.
Memory
The standard memory within this printer is 8 MB, which is also the maximum amount of memory available for storage of temporary documents.
Connectivity Options
The HP M1136 can only be connected via the standard mode of connectivity using a Hi-Speed USB 2.0 port. The Operating systems compatible with this device are Windows (8, 7, Vista, XP, Server 2003 and Server 2008) Mac (OS X, v10.4, v10.5 and v10.6) and Linux.
Additional Features
The printer is extremely energy-efficient as it is ENERGY STAR qualified and uses the HP Auto-On/Auto-Off Technology that keeps your printer on only when in use, and turns off automatically when not in use. You end up saving four times the energy usage with the Instant-on copy feature of the HP M1136. To top it all off, this printer is compact enough to fit onto your desk at home or at work.