SteamVR Tracking
Precision tracking provides 360-degree coverage of your movements to the millimeter – floor to ceiling. Use VIVE seated, standing, or in a space up to 20′ x 20′, with supporting base stations.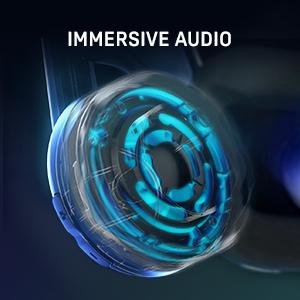 Hi-Res Soundstage
High impedance headphones driven by a powerful amplifier and integrated 3D spatial sound delivers true-to-life immersive audio with dual microphones for active noise cancellation.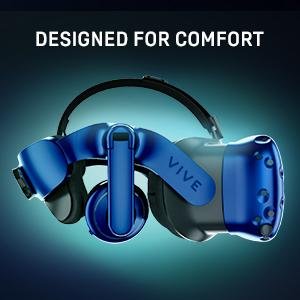 Optimized Ergonomics
Even distribution of the headset achieves an optimal center of gravity – creating comfort in VR that is unlike any other.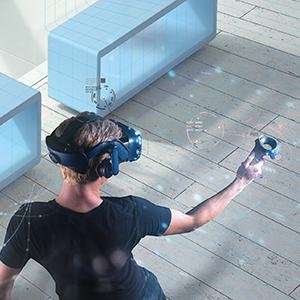 Headset Specs
– Screen: Dual AMOLED 3.5″ diagonal
– Resolution: 1440 x 1600 pixels per eye (2880 x 1600 pixels combined)
– Refresh Rate: 90 Hz
– Field Of View: 110 degrees
– Audio: Hi-Res certified and high impedance headphones (removable)
– Input: Dual integrated microphones
– Connections: USB-C 3.0, DisplayPort 1.2, Bluetooth
– Sensors: SteamVR Tracking, G-sensor, gyroscope, proximity, IPD sensor
– Ergonomics: Lens distance adjustment, adjustable IPD, adjustable headphones, adjustable head strap