It's easy to take control of your air.
The world's most popular smart air
quality monitor, now with high
accuracy PM2.5 and TVOC detection.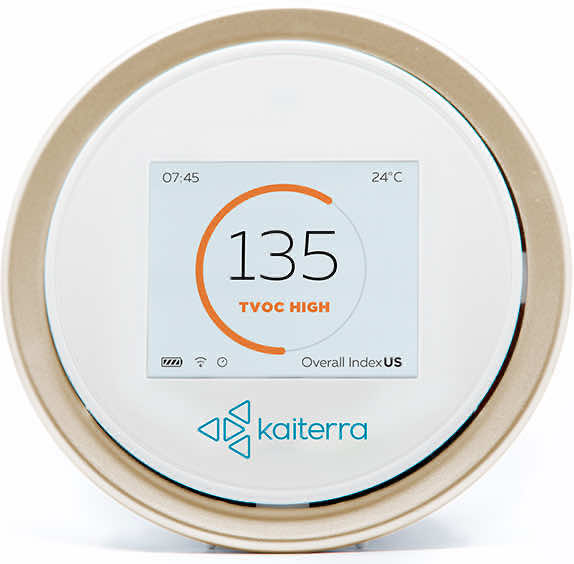 All-in-one device. Designed to help protect your air.
Every day, we take over 23,000 breaths. The air we breathe affects our
health, sleep, and productivity. The Laser Egg 2+ tells you instantly
and accurately what is in the air, so that you can make the right decisions to improve your environment.
Find the indoor pollutants in your home.
Harmful VOCs (volatile organic compounds) are organic, evaporative chemicals commonly found around the home, in building and furnishing materials, including paint, wood and particleboard.
A metal–oxide–semiconductor in the Laser Egg 2+ is used to measure TVOC levels and track down the invisible pollution in your home.
Accurate, fast and reliable detection.
The Laser Egg 2+ uses laser-based light scattering to individually count particles in the air as they enter the device, and calculate PM2.5 concentrations based upon these measurements. This allows for extremely fast measurements, with high accuracy readings calculated every 0.1 seconds.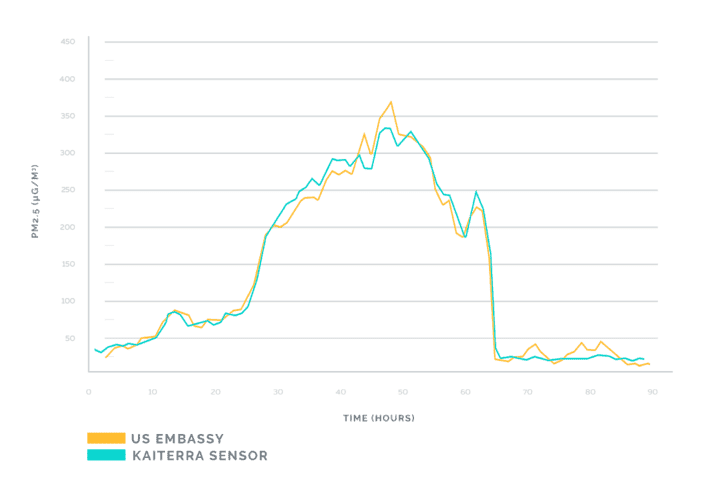 TVOC
Precise readings of hundreds of VOCs
PM2.5
Detailed PM2.5 concentration readings for comparison
Temperature & Humidity
Indoor measurements to keep your home comfortable
Weather Forecasts
Helps you plan your day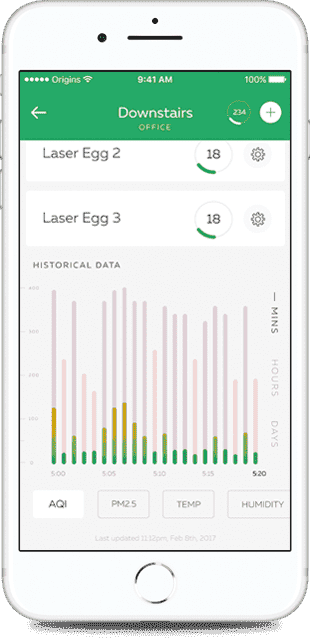 Better together.
At home or on the go, pair your Laser Egg with
the Kaiterra app for greater convenience, more control.
View home and local air quality readings with just a tap.
See historical graphs by minute, hour or day. And make
smarter decisions for your home that last.
"Siri, what is the air quality?"
Use Siri on your iPhone, iPad, or iPod touch to check the air quality in your home.