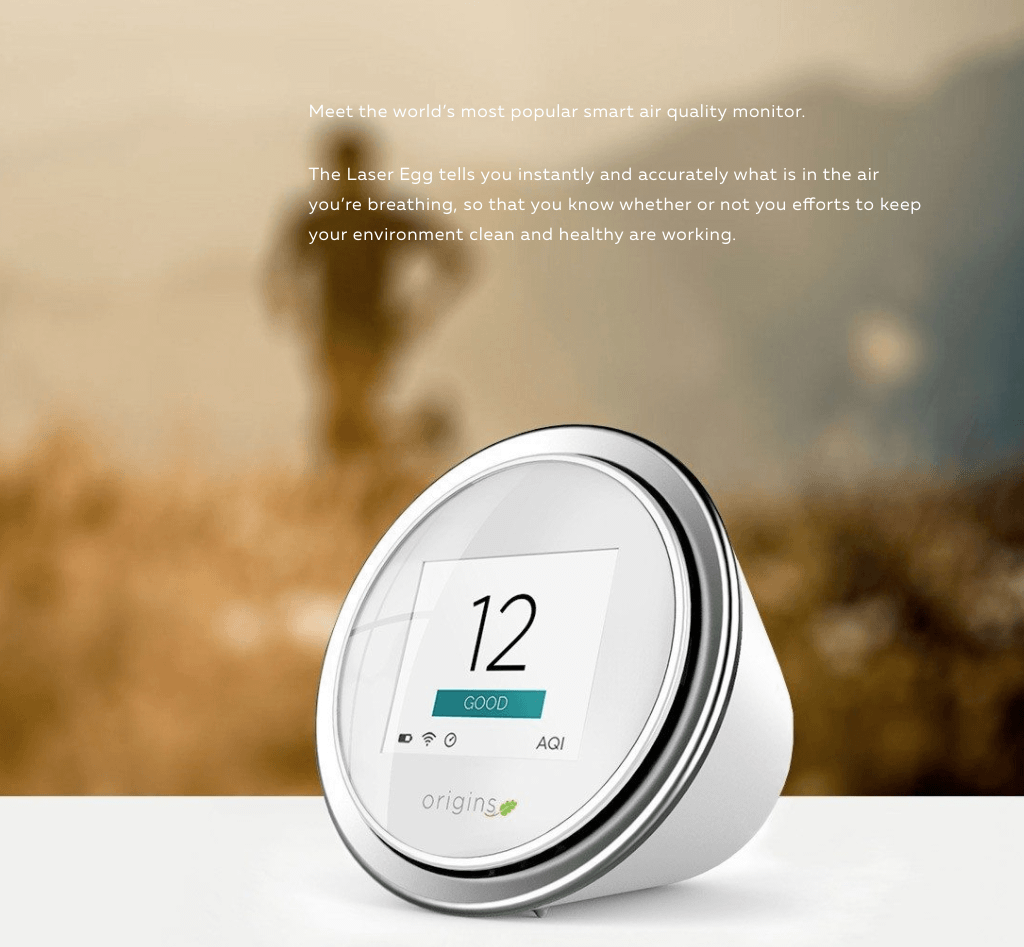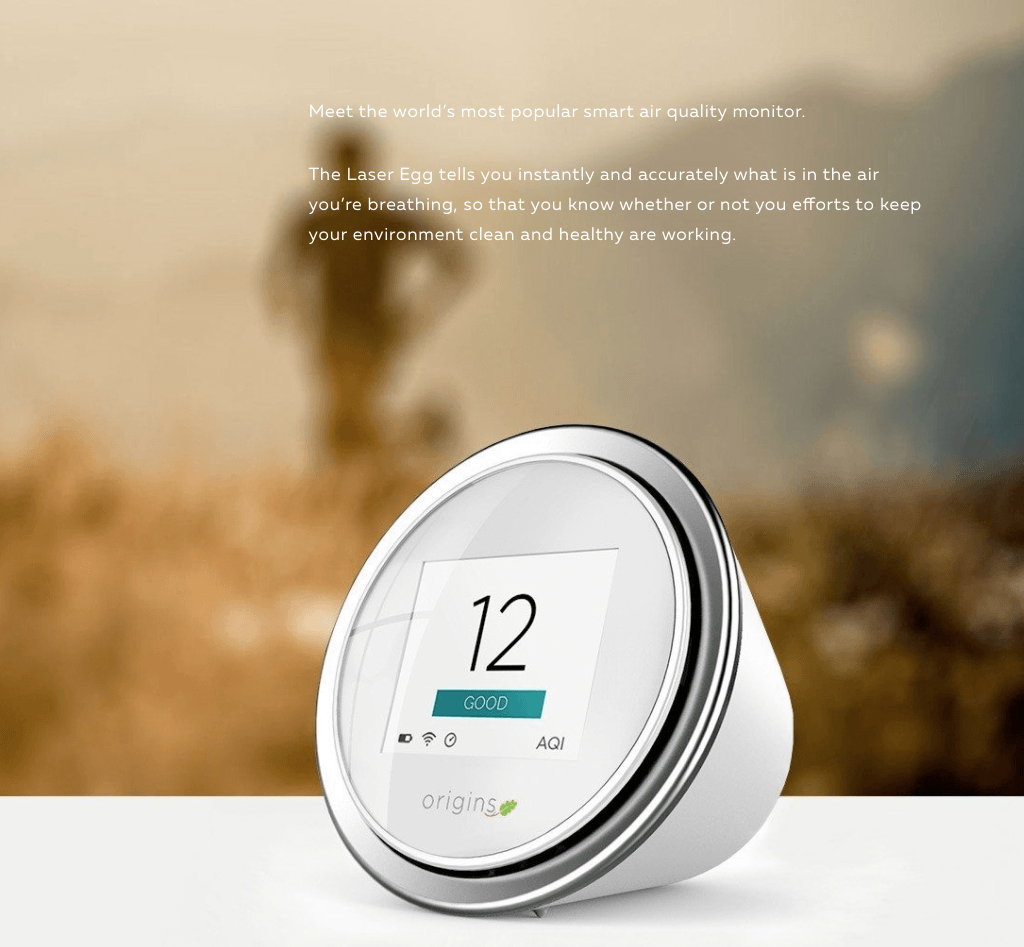 The Laser Egg provides air quality readings in real-time; measurements are taken every 0.1 seconds and displayed on the LCD screen. Air quality can be displayed as PM2.5 concentration, AQI (US EPA & Chinese standards), and particle count.
An embedded Lithium-ion battery means that you can take the Laser Egg around with you, wherever you go. The battery lasts for approximately 8 hours on a full charge. Or you can leave it at home, plugged in and recording data, 24/7.
The Laser Egg has a small fan that pulls ambient air in through the back of the unit and pushes it out the front. In the middle, a laser beam cuts across this air current. As particles pass through the laser beam, the beam's light is refracted. A sensor picks up the subtle changes, and information about the size and number of particles passing through is determined through a series of algorithms.