LED lightning
LED Music Level Indicator (with 32 LEDs)
---
【Multicolor Music Levels Lights】RGB audio spectrum indicator has 32 color LED lamp beads, high-sensitivity mic and noise cancellation function, and it also features 8 display modes, 4 brightness levels and 5 speed levels. You can adjust it at will to achieve the effect you want.

【Excellent Visual Effects】Multicolor sound-controlled RGB music levels lights has a built-in high-sensitivity silicon mic. By picking up the ambient sound to react the music/noise. Enhance your gaming, movie, and musical experiences. Please remove the entire protective film of the display before using the music horizontal light bar.

【Great for Music lovers】The RGB audio spectrum indicator features an innovative design and a perfect combination of music and art. It is suitable for music lovers as well as electronics lovers, and at the same time, it can be used as a pleasant art decoration.

【Easy To Use】They have a lot of options for setting the type of animation /colors and custom motion style can choose from.Easy to setup,just need a Micro-USB cable to plug and play,spice up your music studio setup and gaming room setup.

【Applicable Scenarios】Whether you are a music producer, gaming player,audiophile, imagine that…When you turn on the music, the colorful levels light jumping with the rhythm…Definitely help give the studio a vibe! You can put it on your desk, pc, bedside table or car to create a relaxing and exciting atmosphere.
¥268.00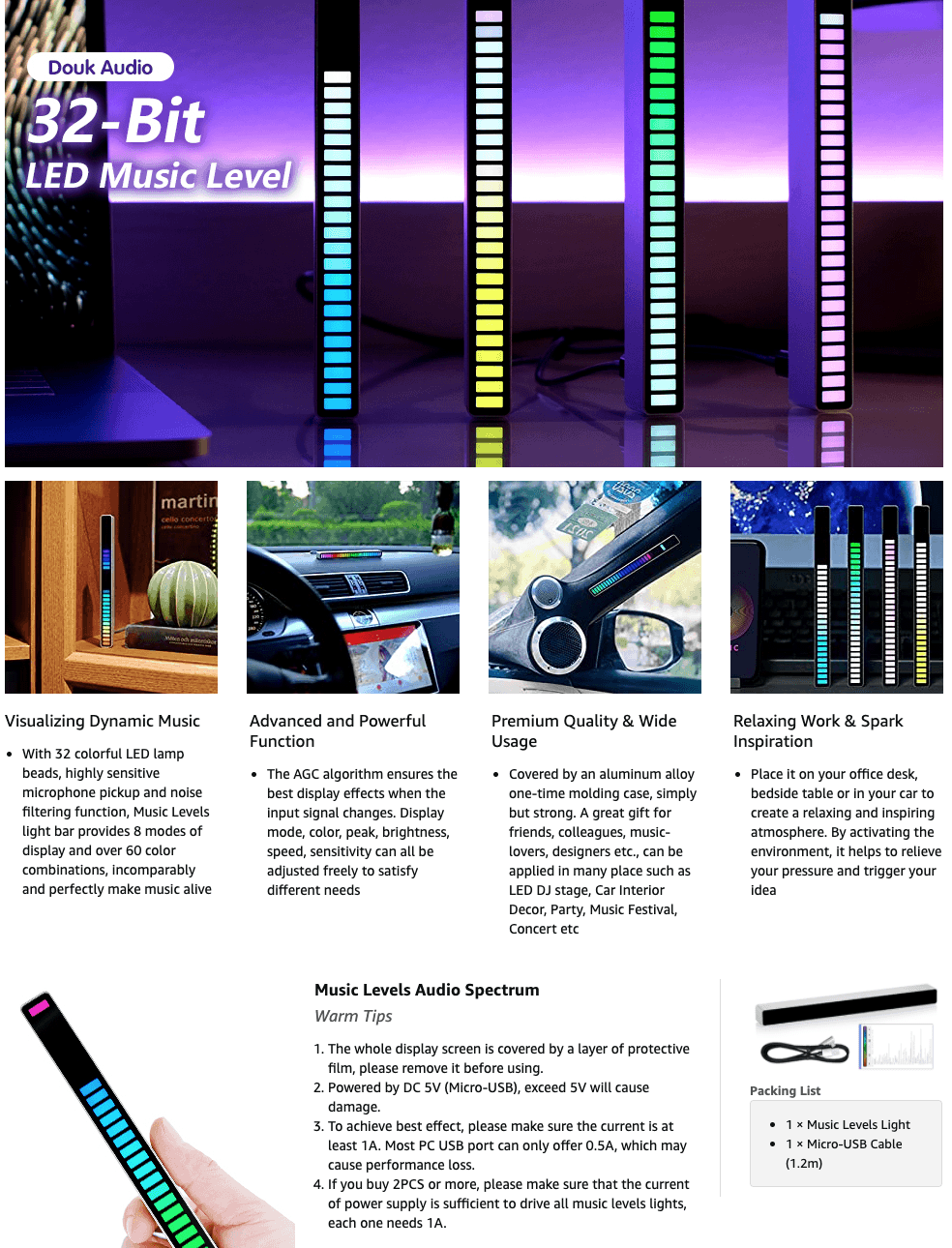 Based on 0 reviews
Only logged in customers who have purchased this product may leave a review.
You have not viewed any product yet.