No Expense Spared
The Woburn is designed with loud in mind and you'll quickly hear by its performance that it holds true to the Marshall name. This loudspeaker hits high trebles cleanly, handles low bass with ease and has a clear, lifelike mid range.
The analogue treble, bass and volume knobs give you custom control of your sound. With unique sound design and quality components, it's made to deliver accurate response throughout the frequency range.
The Woburn is literally built to thrill.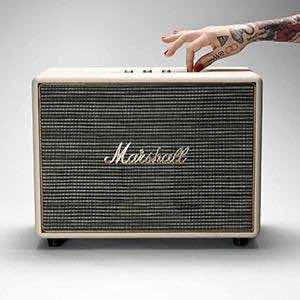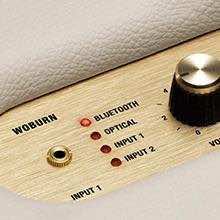 Classic Marshall Design Detail
The Woburn features a classic Marshall design, with a vintage-looking front fret, gold-coloured metal details, and that iconic script logo.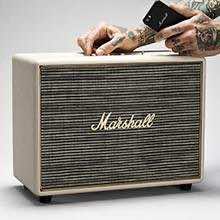 Bluetooth Connectivity
Use your Bluetooth-enabled smartphone, tablet or computer to stream music directly to your Woburn with no wires attached.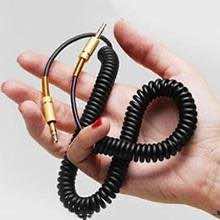 3.5mm Input and Double Ended Cable
Inspired by the golden days of rock'n'roll, this coiled double-ended stereo cable with two 3.5mm plugs is a modern take on the classic telephone guitar cord cable.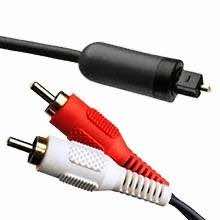 RCA and Optical Input
The optical input allows you to connect digitally to your, Apple TV, Airport express, hard disk player, streaming play and satellite or cable receiver, while the RCA inputs allow you to connect to your old school music machines.