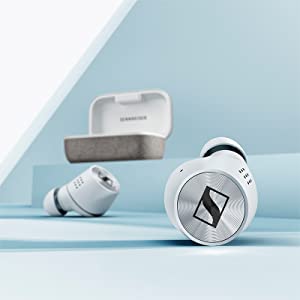 Unrivalled Stereo Sound.
From classical to contemporary, every music genre is enhanced by the bespoke
drivers of the new MOMENTUM True Wireless 2 earbuds. Enjoy deep bass,
natural mids and clear, detailed treble. Plus, you can now tailor your
listening experience with the Smart Control App, which lets you play
with built-in equalizers for an even more amazing sound quality.
Your Sound. Your Focus.
Concentrate on the right thing at the right time with the MOMENTUM True Wireless 2. Switch off your surroundings and dive into that impactful song, important episode or impromptu call with the new Active Noise Cancellation feature. Working in tandem with the earbuds' excellent passive noise isolation, you now get to enjoy incredible high-fidelity sound even in noisy environments. Then seamlessly bring your focus back and listen to what's around you thanks to Transparent Hearing.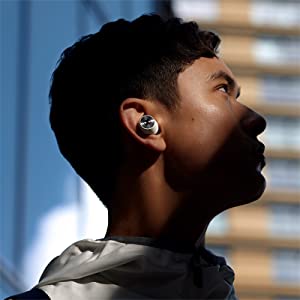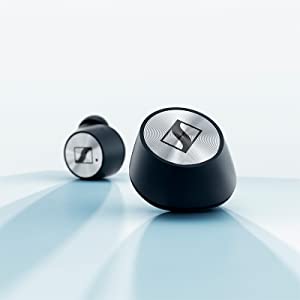 Comfortable all-day listening.
An improved design means you now get to enjoy lengthy playlists, long layovers and lingering conference calls with earbuds so snug you'll forget you're wearing them. With new ergonomics made to ensure the best possible fit, 28 hours of battery life with the charging case and an impressive 7 hours on a single charge, the new MOMENTUM True Wireless 2 have been carefully crafted for your all-day listening pleasure.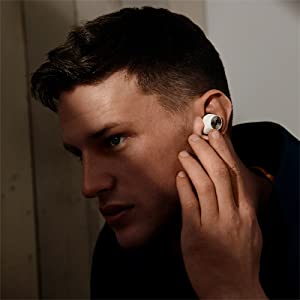 Intuitive to your needs.
The customisable touch controls built into both earbuds have been designed to help simplify your everyday. With a simple tap, you can easily control your audio, manage your calls or activate your Google Assistant or Apple Siri. Plus, with Smart Pause, you'll never miss a second of your favourite song – it automatically stops when your earbuds are removed and seamlessly resumes when you put them back in.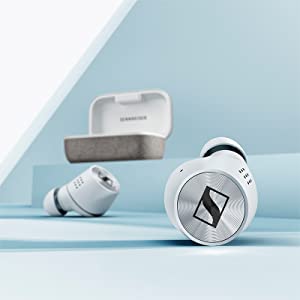 Carefully designed. Confidently delivered.
Devoted to shaping the future of audio, the MOMENTUM True Wireless 2, combine the most innovative technology with the highest-quality materials and meticulous craftsmanship. This includes an improved IPX4 splash resistant rating, meaning no rain or sweat will ever damage them. Now, you can rest assured you've found the right new earbuds for you, no matter your lifestyle.