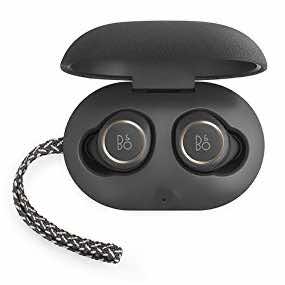 Premium Beoplay E8 wireless Bluetooth earbuds deliver pristine Bang & Olufsen Signature Sound in a stylish and truly wireless package. These cord-free gem-like headphones are crafted with high-quality materials to fashionably fit your on-the-go lifestyle as well as your ears. An intuitive touch interface keeps you in control with simple gestures and an attractive leather charging case keeps your earphones powered up anywhere. Take calls and listen to tunes on these earbuds at home, on your commute, or at work with up to 12 hours of playtime (4 hours per charge, plus two additional on-the-go charges from the charging case).
Truly wireless in-ear headphones

Advanced Bluetooth 4.2 technology

Pristine Bang & Olufsen Signature Sound

Intuitive touch interface

Genuine leather charging case

Near Field Magnetic Induction technology to limit dropouts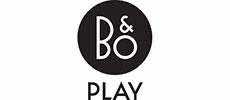 Firmly grounded in decades of design excellence, craftsmanship and product innovation from Bang & Olufsen, B&O PLAY interprets the same values for a new type of contemporary product aimed at design-conscious active cosmopolitan music lovers. B&O PLAY transforms your listening experience with better sound and acoustic performance wherever you go with in-home music systems, portable speakers and headphones that integrate seamlessly into everyday life.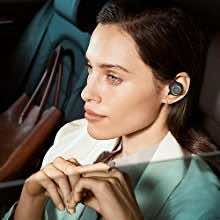 No Strings Attached
Beoplay E8 headphones are truly wireless with advanced Bluetooth 4.2 technology with DSP for sound tuning, equalization, and gain. The elegant splash and dust-resistant design of these compact and comfortable earbuds delivers superior sound quality. Simply grab these wireless headphones and go to enjoy the freedom of superior sound wherever and whenever you want it. Nothing comes between you and your music.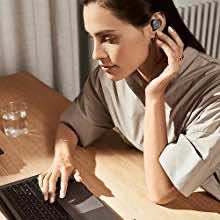 Power at Your Fingertips
Easily stay in control of your music and calls with the intuitive touch interface of these Bluetooth earphones. A simple tap lets you switch between tracks; answer, reject or end a call; adjust volume; or activate the convenient Transparency Mode when you wish to let in ambient noise and reconnect with your surroundings. The textured rubber and polymer housing of these earbuds resists wear while remaining smooth to the touch.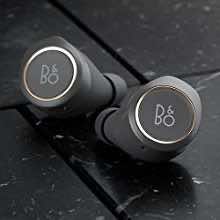 High Quality Streaming
Near Field Magnetic Induction (NFMI) audio streaming technology ensures greater connectivity for limited dropouts between the two earbuds. NFMI is the same digital wireless technology used in hearing instruments to transmit sound from one earphone to the other. A magnetic field around your head sends signals faster between the two earbuds to ensure superior sound without any loss of quality or drop-offs. Enjoy cutting-edge sound when listening to music or on calls.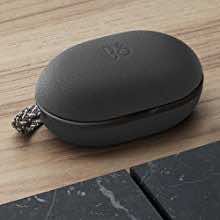 Luxurious Leather Charging Case
Beoplay E8 wireless headphones travel in style with a luxurious leather carrying case that doubles as an on-the-go charger. Snap your earbuds securely into this genuine leather case, and then grab the woven fabric strap for convenient transport. With up to 12 hours of playtime (four hours for the initial charge followed by two portable four-hour charges) you can keep the music flowing and the calls coming all day or night.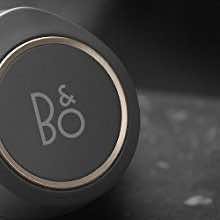 Bang & Olufsen Signature Sound
With the Beoplay E8 in-ear headphones, there's no need to compromise sound for wireless convenience. These small earbuds are packed with big Bang & Olufsen Signature Sound to deliver a pristine and authentic listening experience as tuned by the acclaimed sound engineers at Bang & Olufsen.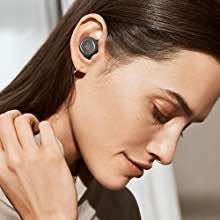 Premium Comfort
Designed to look and feel as good as they sound, these wireless Bluetooth earbuds are topped with high-performance Comply Sport memory foam and silicone ear tips in varying sizes for a secure fit, regardless of the shape and size of your ears. The rugged and breathable open cell structure on the tips of these earbuds provides a near-perfect grip in the ear canal for all-day comfort that stays in place.
Up to 12 Hours of Playtime
Experience a full day (or night) of music and calls wherever you roam with the powerful battery of these cutting-edge wireless headphones. Just 20 minutes of charging time gives you an hour of playtime and a full charge delivers up to four hours. When the initial charge is used up, you can still enjoy another eight hours of power with two additional charges from the on-the-go charging case.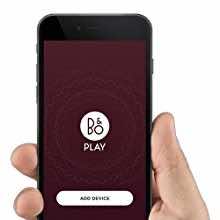 Customize Your Sound
Whether you're commuting, working, playing or relaxing, you can adjust the sound profile of your earbuds to fit your activity using B&O PLAY ToneTouch on the Beoplay App. Another handy feature of the app is the ability to customize the Transparency Mode function on your headphones by choosing between four levels of transparency to suit your needs.
Product description
Upgrade Your Wireless Headphones
Enhance your listening experience as you immerse yourself in pristine Bang & Olufsen Signature Sound with premium Beoplay E8 wireless Bluetooth earphones. These sleek in-ear headphones are a truly wireless way to listen to music and take calls without getting in the way of your busy, active lifestyle.
Big Sound in a Little Package
Equipped with Bang & Olufsen Signature Sound, these unobtrusive in-ear headphones don't compromise on sound quality for wireless convenience. Tuned by acclaimed Bang & Olufsen sound engineers, the Beoplay E8 earbuds deliver crisp, clear audio the way your favorite artists intended for it to be heard.
High Quality Audio Streaming
These headphones feature Near Field Magnetic Induction (NFMI), an innovative audio streaming technology used in hearing aids that ensures zero dropouts between the two earbuds. NFMI creates a magnetic field around the head so that signals travel faster for better quality streaming.
Effortlessly High Tech
Advanced Bluetooth 4.2 with DSP allows for sound tuning, equalization, and gain while the dynamic speaker and electronic transducer of these headphones deliver best-in-class sound quality.
Touch Control
Simply tap these earbuds every time you want to change your tune or answer a call. The intuitive touch interface lets you switch between tracks, take calls, adjust volume, and activate voice command without the need to fumble with your phone or annoying wires. It even lets you activate the handy transparency mode, which quickly and safely reconnects you with ambient noises around you.
Premium Materials
Quality materials such as high-performance Comply Sport memory foam and silicone ear tips ensure that these earbuds provide a secure and comfortable fit and the luxurious leather charging case offers stylish transport. After an initial full charge with four hours of playtime, simply secure the earphones into the case and enjoy two additional on-the-go charges for a total of up to 12 hours.