Traffic pollution is worse than you think
The air in your car contains a cocktail of toxic fumes and gases that are potentially harmful to your health and the health of those you love. The Atem Car air purifier and its revolutionary HyperHEPA® Plus filter use air filtration technology tested and certified to capture a wide range of in-cabin air pollutants, all in a sleek, compact housing designed to blend into any vehicle cabin.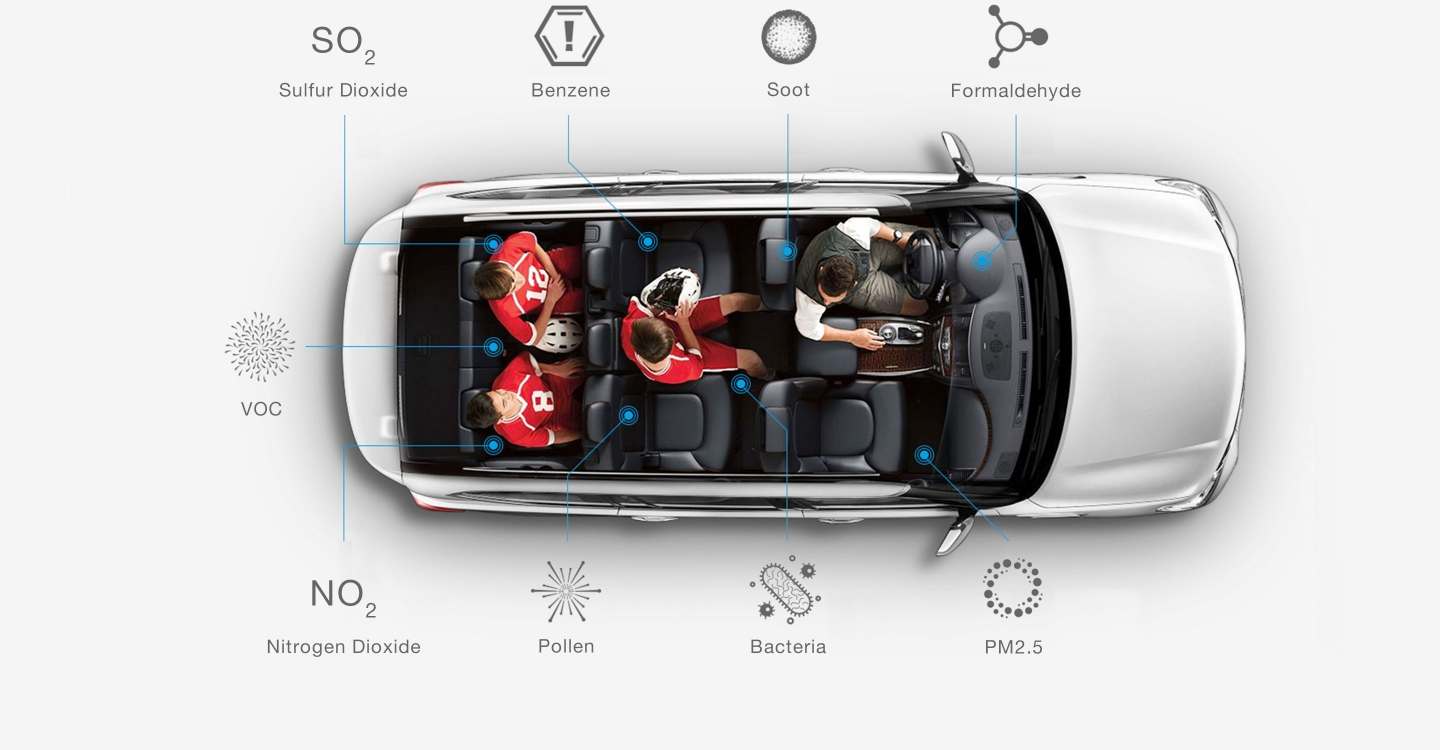 Superior gas-phase filtration
Atem Car's HyperHEPA Plus filter provides the best solution for in-cabin gas and odor elimination, removing 99% of particle pollutants and adsorbing odor and gas molecules – the result is air that's free of odors, gases, chemicals, and particles.

High-capacity, centrifugal design