[spacer height="30px"]THE FIRST FREE HIGH PERFORMANCE AIR PURIFIER
[spacer height="3px"]The Medic Filter 100 is disrupting the market  by being the first FREE air purifier.  Simply purchase 6 filters and receive the machine for free.  You will not find another air purifier on the planet that has a lower 3 year cost of ownership with this type of performance.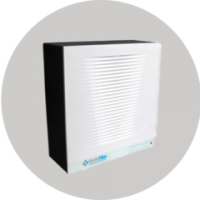 [spacer height="50px"]SMART SENSOR TECHNOLOGY
[spacer height="3px"]Packed with advanced smart technology 100 air purifier knows when your air is dirty. It changes the colour of the logo to red on your machine when the pollution levels are too high.   Simply run the air purifier at a higher speed to remove the dangers from the air.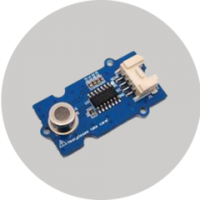 [spacer height="50px"]GREAT CHOICE FOR SMALLER ROOMS
[spacer height="5px"]The Medic Filter 100 is the ideal solution for smaller spaces like bedrooms, conference rooms and private offices.  Cleaning 30m2+ at 5 air changes per hour you will be breathing clean air within 10 minutes after turning it on.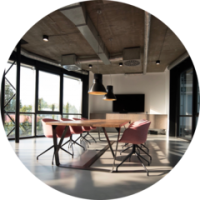 [spacer height="20px"]SPECIFICATIONS

[spacer height="5px"]
| | |
| --- | --- |
| CADR Particulate Matter |  175m3/h |
| | |
| --- | --- |
| Smart Particle Sensor |  Yes |
| | |
| --- | --- |
| Filter Life |  6 – 12 months depending on usage |
| | |
| --- | --- |
| Filter Type |  High-Grade Micro HEPA and Carbon |
| | |
| --- | --- |
| Dimensions |  48 x 48 x 21 cm / 19 x 19 x 8 in |